Surge understands that each project in unique, thus we offer a range of delivery models.
Let us work together to make your project a success.
Lean
Turnkey (EPC)
Build-Own-Operate (BOO)
Lean
You understand that a biogas plant will solve your organic waste problems and supply you with renewable energy, but you seek a company with the in-depth knowledge and experience to design the facility and assist with the procurement and construction? 
Summary
Lowest total cost, because there are no margins on margins, but the client has more interfaces to deal with and manage.
Engineering
Surge designs the process aspects of the facility. An EPC or the client manages the remaining scope (civil, electrical, structural). 
Procurement
Surge writes RFQs for vendors and evaluate their offerings. The client purchases directly from the preferred vendor. 
Construction
The client is responsible for managing the construction, installation, and commissioning. Surge can support as needed. 
Performance guarantee
Warranty is provided by each vendor/contractor. Engaging with Surge as a third-party expert before kick-off ensures the planned project is watertight. 
Commissioning & operations
The client commissions and operates the facility. Surge can support as needed. 
Financing
The client finances the project.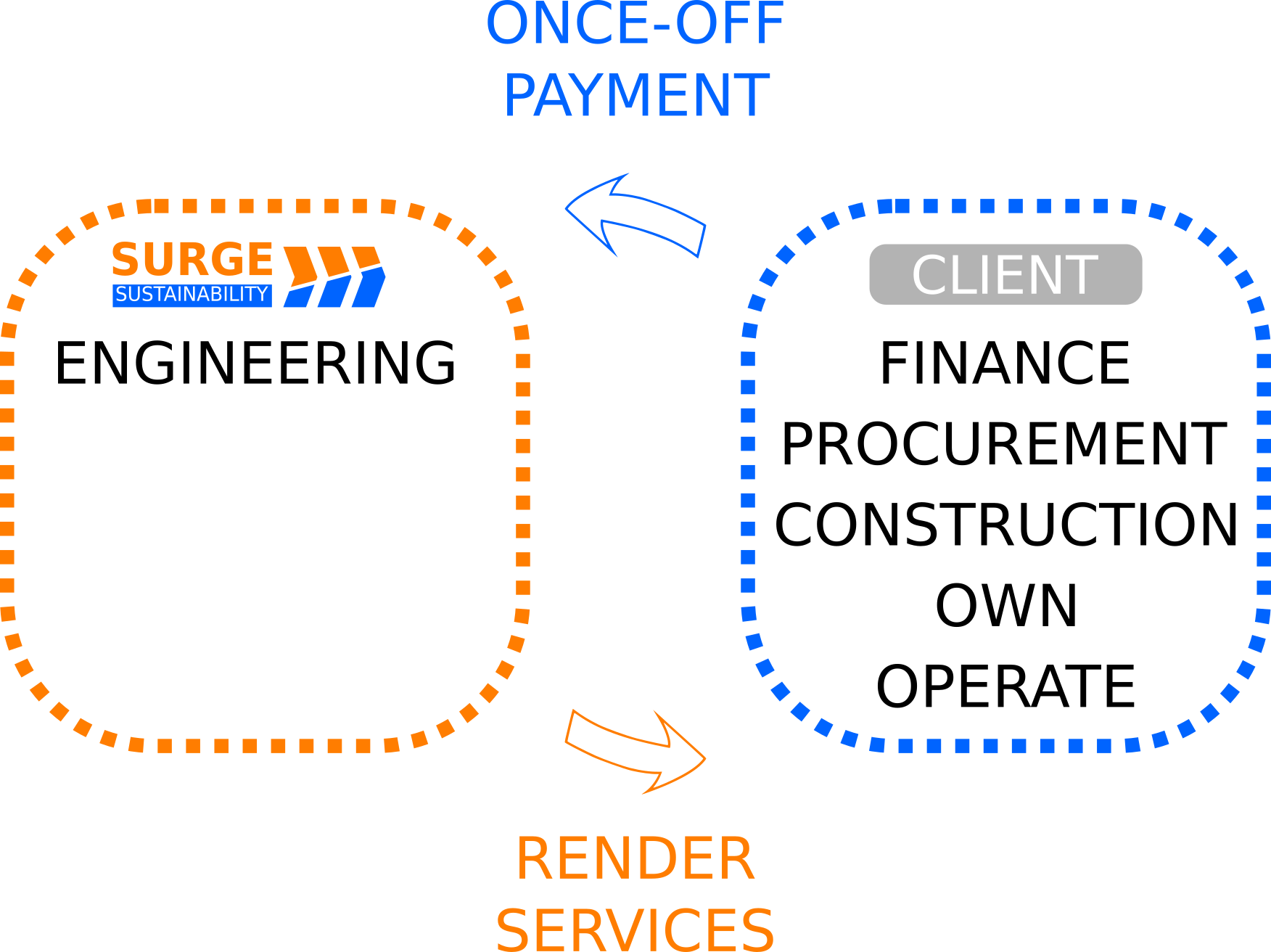 Turnkey (EPC)
Build-Own-Operate (BOO)
Benefit from our experience by consulting us for any biogas or MSW project. Tell us what you need, and we will help you define the optimal process, size it and help select suitable vendors. We also offer consulting for operational facilities.